Welcome to the Surya Civic Association web site
Kargyak is an isolated village situated in the Indian Himalayas in the altitude of 4200 m above sea level and it is one of the last places where the original Tibetan culture still survives. Until recently, there was no school in the village and the children had no other chance but either to leave for distant boarding schools or never to learn to read and write. In September 2009 the Surya Civic Association finished construction of the specially designed "passive" school-building heated by sun, fully ecological and also compatible with local structures also in terms of appearance.
News from Kargyak
Tsomo and Chodon - 2017-06-17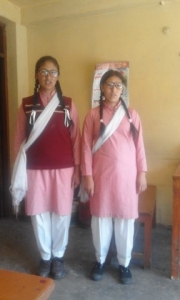 The ex -Sun School students Tsomo and Chodon, who are still supported by NGO Surya at their further studies at "high schools", have successfully completed class IX. at DAV, private school, in Manali.
Calendar 2017 - 2016-11-23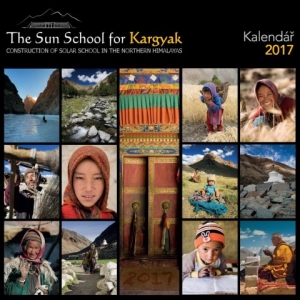 format portrait, 315 x 450 mm, 13 large pictures. price €10 + mailing order at: kalendar@suryaschool.org thank you for your support.
Volunteering in Kargyak - 2016-08-29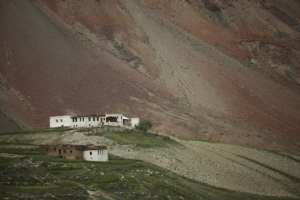 We were walking two days Himalaya's beautiful nature from Padum and we have started our voluntary activities in Kargyak. The village is located 4200 meters above the see. The life here is difficult but people are nice and smiling.
Volunteering Duo Zuzka and Pavlina send a greetings from Leh - 2016-07-06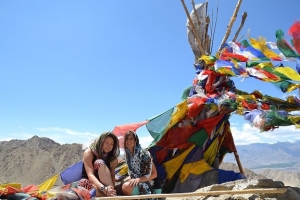 Our plane from Delhi arrived on the Monday to the beautiful and friendly place in Himalaya. We wanted to take one day of acclimatization here and continue to Zanskar. But, His Holiness has birthday today. So we should change the plans for today and celebrate Dalai Lama with the others. Our bus is going to go to Padum at 4:30 a.m. tomorrow. We are looking forward to the way to the school. We hope we will reach Padum in 9/7/ 2016in the evening and send next greetings from there.
Sun School awarded - 2016-07-06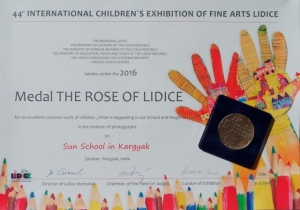 As we have already informed you before, at the end of May 2016, Sun School in Kargyak was awarded a prize of International Children Art Exhibition Lidice. We would like to share this moment and proudly present the award. The photograps representing our school were taken in the village of Kargyak. Jan Tilinger, the head of Surya NGO and a passionate photographer himself, visited to the village, equiped with two INUX camera that were provided by the company CANON. He was working with two oldest students – Rangdol and Nidon whose main objective was to catch the images of village, school and its surroundings as they see them themselves. The photograps are displayed at the International Children Art Exhibition Lidice, on the 1st floor at Lidice Gallery until the 30th November 2016. We would like to thank to Anna Matoušková, Sunny Canadian School, and the CANON company without whose help the photograps would not be created.