Himalaya mountains and its people in a NEW 2011 WALL CALENDAR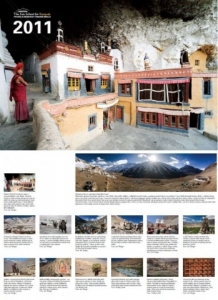 Surya Civic Association is happy to present a LIMITED EDITION OF A NEW 2011 WALL CALENDAR. Photos by Jan Tilinger and Ondřej Cundr, graphic design by Barbora Špačková.
Price: 200,- CZK
Order the calendar at: 2011@suryaschool.org
Payment and postage policy will be discussed with you when ordering.
The income will be put to use according to financial support licence code no. S-MHMP/348064/2009