Satellite phones in declared as threat to national security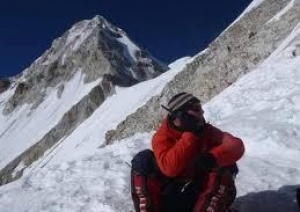 And our Suya satellite phone has been detected, declared as thread to national security and confiscated subseqvently.
see the link
Published: Saturday, Sep 24, 2011, 8:00 IST
By
Manan Kumar
| Place: New Delhi | Agency: DNA
Worried that terror groups are increasingly using satellite phones to communicate with their modules before carrying out an attack, the Union home ministry has tightened screws on illegal sets by declaring them a threat to national security.
Use of satellite phones for personal and commercial use is prohibited in the country. Only security agencies and defence forces can use it legally.
In a letter to chief secretaries and director generals of police of all states on September 15, nearly a week after the Delhi high court blast, Union home secretary RK Singh has asked them to seize all illegal sets of satellite phones and prosecute their owners.
The MHA has also asked the immigration department to verify and check foreigners for satellite phones before they leave the airports and enter its number in a log book and physically verify it when they are leaving India.
The move came soon after India sent a proposal on limiting the use of satphones to the International Telecommunication Union (ITU), the UN agency for information and communication technologies.
Asking the ITU to rise to the occasion to meet the challenge, India's proposal letter said, "As of now (blocking) does not appear to be possible and hence terrorists and insurgents get the facilitation which must be made to stop."
None or very little chatter available on mobile phones around the sites of the past few terror attacks (both before and after blasts) led the intelligence agencies to believe that even domestic terror modules are using satellite phones and a mix of human couriers to share messages. "Signals od satphones can be intercepted and with the help of new technology, it is becoming possible to know their location," a senior Home Ministry official said.