The school construction is finished!!!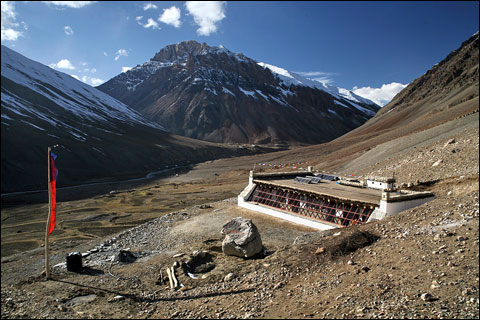 As a result of many years of hard work, great support from sponsors as well as unbelievable passion and devotion of all involved the school had been officially opened last week!
Herewith I would like to express my utmost gratitude to all volunteers who participated in this project. It would never be possible without you! The same goes to all sponsors, both companies and individuals, who supported us either materially or financially. Special thanks then go to Jindra and Petr Sykora as well as Jaroslav Sklenar. Naturally I may not forget about you, the visitors of our website, for your loyalty and supportive comments. Last but not least I would like to thank Honza Tilinger, the chairman of Surya, for his incredible persistence and determination to not only invent the project but also carry it out successfully.
What is next? With the finished construction our project is far from over. In fact everything begins! The school provides ideal conditions for provision of education so that the kids wouldn't have to leave for distant cities. This is the key objective of our efforts. In the years to come we will not only strive to provide high quality education but also equip the school with PCs, furniture and more text books. Other plans involve installation of wind turbine and putting the finishing touches to surroundings, etc. In the long run we would like to engage more in actual life in the village of Kargyak.
We intend to further develop the gained experience and potentially pass it on to the villagers, individuals or NGOs. Naturally we also contemplate other similar projects but for the time being the main focus lies on Kargyak.
Of course this website won't be left behind. We are working on a new, richer version with more photos and information about news from Kargyak and Surya in general.
Best regards,
Pavel Blazek, Vice Chairman of NGO Surya & Webmaster of suryaschool.org