Back in Kargyak on the turnaroud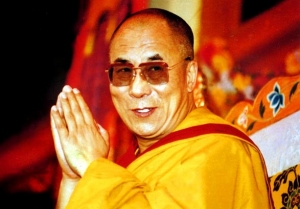 Eleven months after departure from the Sun School, where we spent with Libor Sirucek five winter and spring months, I have returned for five days back to meet children, villagers and remote land of rugged elemental mountain beauty.
Another reasom was to fulfill an effort aimed to get blessing for the Sun School from His Holiness the Dalai Lama.
The road from Manali over snowy Rothang Pass (4000m) was in the beginning of May open, though the bus after unsuccessful attempt to pass through avalanche field was rescued by bulldozer. In Rarik, one of the last inhabited village before Shingola Pass on the Himachal Pradesh side, I was traditionally caught by snowing. So the route over pass in the height of 5095 metres meant 15 hours of continuous making tracks in fresh snow.
During such situation local people wait for better condition. According to the length of my vacation I did not wait for better conditions.
Welcoming in the village was cordial and nice. Small fields were already sown and yaks were still roaming around the village before several months long journey to mountain pastures.
Sad experience was the death of our student Pasang, which, despite of all my efforts, I could not help. Military helicopter was scheduled to arrive on Monday morning to transport her to the hospital, but she passed away on Sunday afternoon.
After obtaining of all necessary documents from local counselor, mayor of the village and pictures and letters from children to His Holiness the Dalai Lama we set off with Dorje on a journey to Manali. Dorje to visit his children in the boarding school, I continued to Dharamsala, where is the seat of Tibetan Government in Exile to deal about to get blessing for the Sun School, which educates Buddhist children in Kargyak.
This time snow was frozen (we started ascent to the pass at 3.15 a.m.) and during two days we reached Manali. Here I visited Himalayan Buddhist Cultural School, where couple students supported by Surya study. Mrs. Principal of the school proudly showed all classes, where children from Himachal Pradesh and Zanskar study on boarding school, praising children from Kargyak.
In the Office of His Holiness the Dalai Lama in Dharamsala set term fot the blessing of the Sun School in Kargyak to 28.5.2013.
Blanka Nedvedicka