Volunteering in Kargyak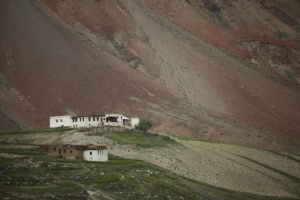 We were walking two days Himalaya's beautiful nature from Padum and we have started our voluntary activities in Kargyak. The village is located 4200 meters above the see. The life here is difficult but people are nice and smiling.
Local people are very busy during this season because they have to work on the fields and prepare themselves for long winter. Sometimes we help them. The children wake up early in the morning and help to their families. But at 10 o'clock, children are ready to start the lesson in Sun school. They are responsible students and study well for their future. Which occupation they would like to have? We have asked them. .. Teachers, doctors, nurse, police, pilot atc. Why not, kargyak's children have a chance to choice their future life thanks education from Sun school. We wish them all the best and we are thankful for new experiences, every day we have spent with children and families in Kargyak.